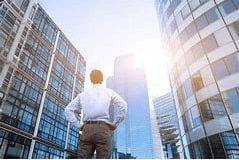 Tobias Commercial offers a hyper-local focus to bring you valuation and advisory services that are honed to your exact market and needs. We are highly specialized in Temecula Valley, California. We provide relevant, expert advice specific to commercial real estate equity and debt decisions you face.
Our valuation and advisory services relate to:
Acquisition
Disposition
Financing
Entitlement
Reporting
Valuing real estate assets can be a complicated process with many factors. We approach every asset from scratch, so your valuation is custom, precise, and performed with every data point in mind. Our team of experts is committed to providing market-leading analysis so you can make the best decisions regarding your assets and rest assured every component of your property has been considered.
You'll get help with operational, technical, and business strategies, no matter how unique your requirements are. We have access to real-time market data, proven best practice methodologies, and years of experience entrenched in brokerage as well as commercial real estate ownership, entitlement, and development.
Take advantage of our advisory services for all your investment and real estate needs. Our knowledge is your knowledge, and we remain your dedicated partner for advice and guidance on your properties and assets.
We'd love to learn more about your needs today.
Tobias Commercial is Temecula Valley's experienced broker in commercial real estate. Whether your needs span purchasing, leasing, landlord representation, or tenant representation, our team of knowledgeable experts will help you buy and sell investments, lease out property, and manage any size portfolio.
Have other needs not mentioned here? We'd love to talk to you about your specific commercial real estate requirements.